We all know Punjab is know for its Culture, Tradition, Food, Festival, and Religion. Punjab has one of the several energetic cultures in the world. Recognized for their individual and hospitable nature, the people here truly believe in the shape of the king of life. Delicious Punjabi meal doesn't make your tongue buds like before. Charming colorful dresses and bhangras make you like something more.
Whenever you come here to Punjab. I'm dam sure when you will come here in Punjab you see the positivity and charming energetic in Golden Temple. Punjabi are famous for their Folk songs, dance fairs, and celebrations of love and war, dance, music, and literature are characteristic of the cultural life of this state.
The Punjab region is inhabited by the Indus Valley Civilization, Indo-Aryan people, Indo-Scythians and has seen the Achaemenid Empire, the Greeks, the Kushan Empire, the Gadhvans, the Timurids, the Mughals, the Afghans, the British. And many more. The history of Punjab is quite unique. You haven't idea about how Sikh religion face problem.
But we aren't here to talk about this, we here to tell you about Punjabi culture. How you can also experience the rich culture of Punjab. so let get started.
Punjabi Food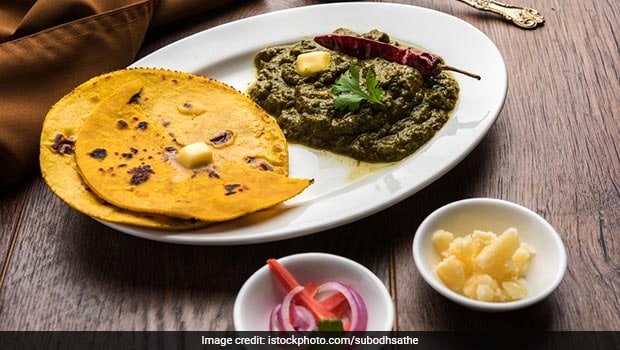 Whenever someone talk about Punjabi's. The first thing comes in their mind is that Punjabi people are known for their food. The special thing about North Indian food is that is quite sumptuous which everyone loves it. There are many famous dishes in Punjab like Sarso Da Saag and Makke Di Roti. This is famous cuisine in Punjab.
There are plenty of Punjabi dishes are available in which you can taste in Punjab or any north Indian state. Like Chole bhature, Rajma Chawal, Lassi, Kadi Chawal, Punjabi Paranthe, Gajar Ka Halwa, Jalebi, and much more. You can Taste it. People of Punjab mostly cook the dish in butter or ghee. The parathas are always served with butter and are called "butter mar ke". There are a variety of mouth-watering vegetarian and non-vegetarian dishes in Punjab.
Punjabi Culture and Tradition
Punjabi People are Diverse in nature, and descendants of the Aryan tribe. Who came to India from the northwest, as well as the Pre -Aryan population, probably the Dravidian, Who had a highly developed civilization. The existence of this civilization is found in Rupnagar in the state of Punjab.
Punjabi community mostly live their life in joint family. and celebrate every function in a huge way. From children to the elderly, each member of the family has unique duties and responsibilities, easily observed during births, festivals, weddings, ceremonies as well as everyday social functions.
Dresses in Punjabi Culture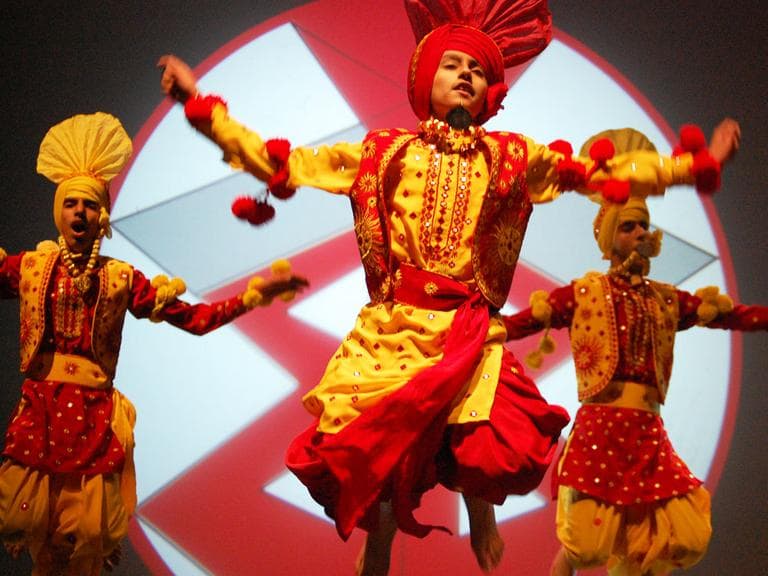 There are many dresses which the Punjabi community wear usually and there are some dresses which they wear occasionally. Punjabi Men wear Kurta Pajama and Folk dress. The kurta is worn over the upper body and the mercy which is baggy. And the balloon-ish pajamas are worn on the lower side. Shoes are preferred, a traditional shoe that has been worn by men and women for many years. Punjabi Culture
As you have seen in the image. Punjabi women wears Salwar and Kameej and Tikka on their head. This is one of the traditional dress in Punjabi which Punjabi women occasionally. Most of the girls felt interested in wearing salwar kameez. These salwar kameez are like dress suits, wearing these costumes is the current trend of style. Dresses are mostly in white and black colors with matching dupattas. Phulkari is another traditional dress worn by women on wedding and traditional occasions.
Places to Visit Punjab
In Punjab, there are Nemours places to visit which you can explore in Punjab. Amritsar is world-famous for the beautiful and highly revered Golden Temple or Sri Harmandir Sahib. Which is one of the most prominent spiritual sites in the country. The temple is a two-storied structure. With about 400 kg of pure gold leaf in its top half, making it its English moniker. Punjabi Culture
Maharaja Ranjit Singh, the leader of the Sikh Empire, is believed to have started construction in the 19th century. The rest of the temple is made of white marble, which consists of precious and semi-precious colored stones. The Pietra Dura technique has been used to create motifs. The grand temple complex is breathtaking in its size.
The city now known as Anandpur Sahib includes Chakka Nanki, Anandpur Sahib and some nearby villages.
It is generally believed that Anandpur was founded by Guru Tegh Bahadur Sahib on 19 June 1665, but in fact, it was Chakka Nanki, which was first established in 1665. The foundation of Anandpur Sahib was laid on March 30, 1689. The area of ​​Chakka Nanki (in 1665) expanded between the village of Azamgarh and Kesagarh Sahib and the city's bus base.
Festivals of Punjab
Punjabi community celebrate their festival very Grandeur. There are few festival which makes Punjabi so proudly. Likes Baisakhi, Diwali, Hola Mahala and Gurpurab.
One of the most vital celebrations of Punjab is the festival of Baisakhi, which is praised on the first day of April or May as the New Year according to the Saka calendar. It is considered to be one of the largest harvest festivals in the North West region. On this special day, the tenth Sikh Guru, Sri Guru Gobind Singh founded the Khalsa in 1699. this day
Hola Mahla
Shri Guru Gobind Singh Ji, behind creating the Khalsa, started celebrating the celebration named Hola-Mohalla on the day of Chaitra Badi 1 in the year 1757 from Holi. In Shri Anandpur Sahib at a place called Holgarh, Guru Ji began the ritual of Holle Mohalla. In Bhai Kahan Singh Ji Nabha 'Gurmati Prabhakar'. Holla Mohalla tells that Hola Mohalla is a gimmicky attack. In which the foot and horsemen armed with two parties attack a particular place.
Bandi Choor Divas ( Diwali)
The Guru Hargobind Singh Ji found a way to release these 52 innocent leaders from prison without a fight. However, it was a long process as the Guru spent many years in custody. However, in the end, the unjust government of that day had to "accept" the Guru's reasonable demands. A sudden victory in the era of history when power was completely corrupt and injustice was the order of the day. However, the Guru had found a positive path out of a very dark situation. The lives of 52 local kings were saved by a single bullet and without a war!
This is short information about Punjabi culture, food and festival. I hope you like it would you please share this who really wants to read this article and stay connected with Travel Trend Punjabi for more article.